Welcome cocktail - Wednesday 06 September 2017 from 18:00
[Free for all registered participants!]

Welcome to Bordeaux, we are very pleased to welcome you to the Domaine Universitaire du Haut Carré for this 2017 edition. Let's meet again with a glass and a tasting of seafood products from 18h00 (caterer: www.humblot-traiteur.fr).

---
Conference diner - Thursday 07 September from 21:00
[Extra fees, reservations required, limited places!]
We will be welcomed at the Café Maritime.
Located in the Bassin at Flot on the Quai Armand Lalande, just a few minutes from the historic center and accessible by tram, Café Maritime Restaurant offers creative and authentic cuisine to its French and international visitors.
It is set in a hangar with a "chic loft" decoration with an impressive surface of 700 m2.
A beautiful address in Bordeaux in a district in full expansion!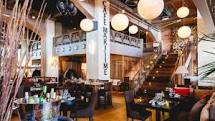 ---
Excursion to the Bassin d'Arcachon - Saturday 9 September
[Extra fees, reservations required, limited places!]
Come and visit the Bassin d'Arcachon, made up of many emblematic sites
Departure at 08:30 from the University campus for the Dune du Pilat
High of 109 m, with 500 m wide, 2,700 m long, 60 million m3 of grains of sand... it is the highest dune of Europe. It owes its reputationto its exceptional dimensions and to the exceptional panorama it offers on the forest, the Banc d'Arguin and the ocean. But, above all, it is a remarkable geomorphological phenomenon. Born of a complex game between sand, winds and tides, this natural monument has the peculiarity of being in perpetual motion.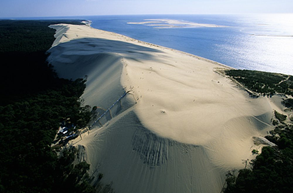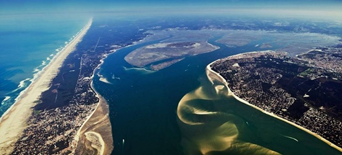 12:00 - Embarkation on board the boats of the fleet of the boatmen of Arcachon.
One hour of navigation to discover the Island of Birds. The island was formerly used by the inhabitants of the basin as a pasture for cattle and then for horses who went there swimming from the nearest villages. It has become a hunting and fishing ground (now very strictly regulated), with tons (hunting huts), lakes, an artesian well of fresh water, then huts (52) whose two huts Tchanques, from the word chanca (tchanque), which means stilt in Gascon, become symbols of the island and the basin. It is surrounded by oyster farms. The island, transformed by tides, remains a refuge of migratory birds and sea wolves : http://www.bateliers-arcachon.com/.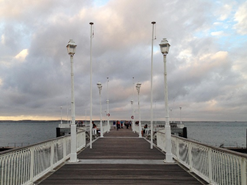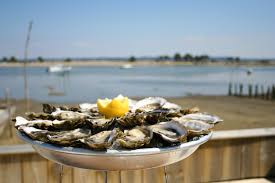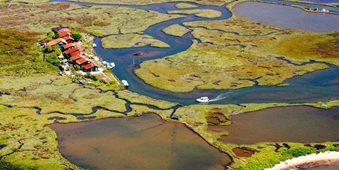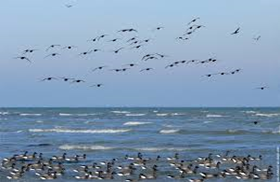 From 13:00 - Picnic (provided) and free stroll in Arcachon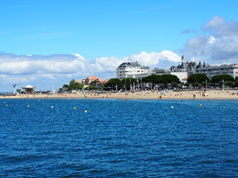 15:00 - Departure to Bordeaux